Registration
What did the last article say about how to get a niche product and supplier, you should registration your Shopify. Registration for Shopify is free and it requires an email address, password and store name. Click to experience.
After successful registration, Shopify will help you solve the primary problem of opening a shop, and give you four choices below:
I haven't sold any product yet
I use different systems to sell products
I'm just playing around
I only sell offline
Choose the first option, because you are just getting started, and prepare for the future work. Another question is: how much is your company's current annual revenue? You could just input " 0 " .
You also need to fill in your personal information to complete the order data. Once the details are submitted, you can go to the dashboard panel.
Planning
After creating the Shopify account, you also need to register a plan to unlock all the advanced functions of Shopify. In this way, it can be used normally after the free trial period of 30 days. In the panel click select a plan to select your plan.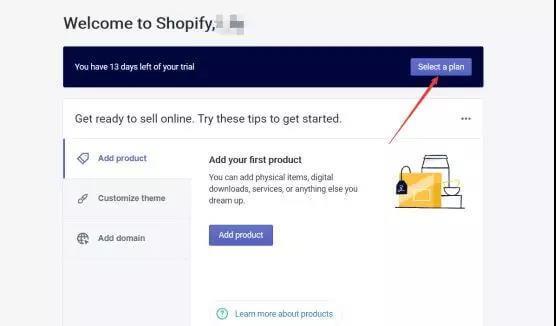 There are three plans to choose from: basic stores, stores, and premium customers. Since you're just getting started, it's best to choose basic Shopify. Once your store is up and running, you can change your plans to use more features.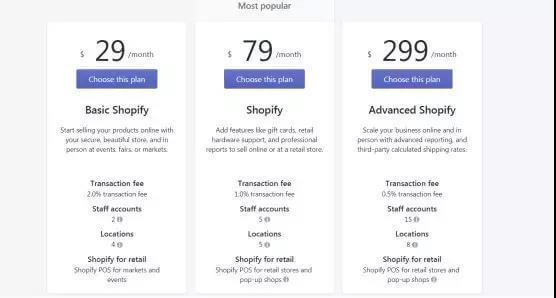 OK. Next you should CONFIGURATE AND DESIGN YOUR SHOPIFY STORE.