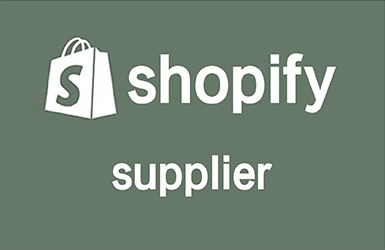 Now we go to step 2. Once you fill niche, you need to find a reliable supplier for dropshipping. I mentioned before that you can use Aliexpress and Spocket to select suppliers.
Aliexpress
Aliexpress is the first choice for direct supply in Shopify. It is very easy to find suppliers by using Aliexpress.
Enter dropshipping into Aliexpress's search box and a number of results appear, which can be used as a reference.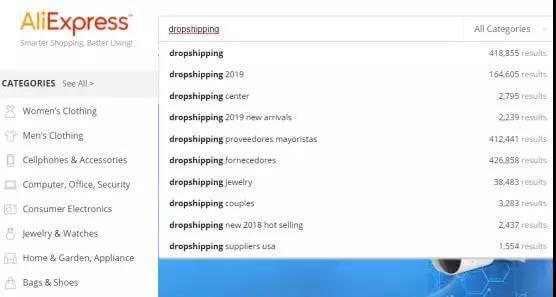 Here we search for watch, there are many watches priced under $20, suitable for dropshipping.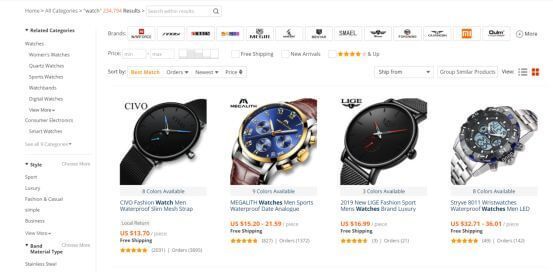 Star Rating
Below the price you can see the product's star rating, which is based on user feedback. Generally speaking, the higher the star rating, the more reliable the supplier of this product is.
On the right you can also see the number of users and the number of orders for this supplier, depending on how many people rank it.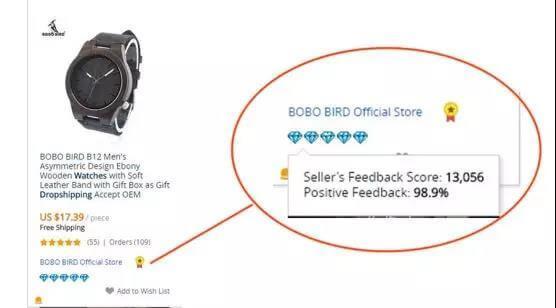 Suggestions:
Look for products that users think highly of. If only a few people give a good review of the product, then you need to look for a slightly higher rating and high star rating products, so that you can choose a better product.
To sell products on shopify, as mentioned above, do not sell brand products. But just from the description, it's hard to tell if a product is a knockoff of a famous brand. The best way is to avoid such products altogether.
In addition to product quality, consider the efficiency and reliability of the supplier when delivering goods. So you should also pay attention to the diamond grades of the suppliers below the product rating. The higher the grade, the better the reliability. In general, this rating should be at least 95%, which is a good indicator of supplier reliability.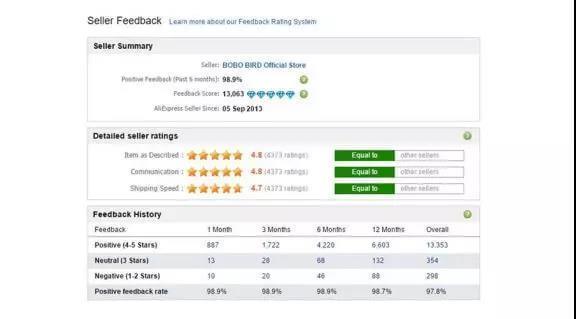 By measuring these index, you can target several suppliers, and then you can contact them and get direct feedback.
When selecting suppliers, it is better to order some samples from them to see if the purchasing process is convenient enough and the quality of the products. And you can discover what your customers are likely to expect when they buy a sample as you order it.
SEE U STEP 3