In the last article, we talked about the registration process and function setting of a Shopify store, now we will learn about the theme setting and logo selection in the shop design.
The theme selection and logo design of the Shopify store is very important because it shows your design concept and brand. Online Shop has a simple and beautiful style, just as the store has a very attractive window is important.
This determines the customer's first impression of your store, and the first impression is very important, often determines whether the customer will enter the store. So it is necessary to study the shop design skills, maybe your sales will explode.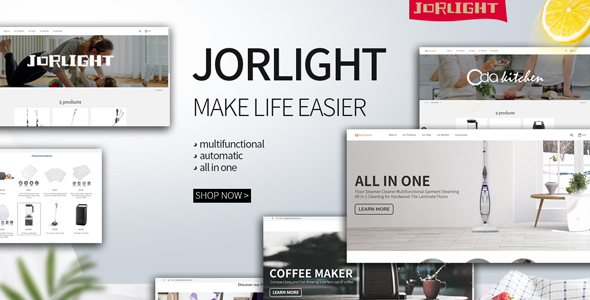 Choose your theme
Shopify has built-in theme shops, ( https://themes.shopify.com/themes) which has a variety of themes, you'll find the one that fits you best.
Themes can be free or paid for, depending on your needs and financial situation. However, it is not easy to choose a theme that suits your store very well. There are two important questions to notice: what to be considered before choosing a theme, and whether to use a free theme.
1. What should be considered before choosing a theme?
You had better use common theme templates. They are more in line with your habits and easy to get started.
Pages are better fit for mobile terminal
According to statistics, mobile orders are more than 50%, so your theme is better suited to mobile browsing. Again, use the common layout of the mobile terminal.
Preview your product in multiple theme templates
Product pictures are very important information, so it is better to have some hd pictures, if you have fewer pictures, it is better to choose less pictures of the theme.
If you have a small budget or no budget, use a free theme, and try to choose something with fewer banners and focus on the product. Sometimes, simple themes attract customers.
2. A free theme or not?
I want to tell you very conscientiously, if you want to have your own Shopify , don't scrimp, money is small sth, don't waste a lot of time on these boring things, spend money when you can.
Of course, don't think that free themes are all rubbish. These free themes contain most of the important elements that are necessary for a successful theme.
Here are some links about Shopify theme for your reference:
http://themeforest.net/category/ecommerce/Shopify
http://www.templatemonster.com/Shopify-themes.php#gref
https://www.jorhey.com/category/shopify-theme
Creat your logo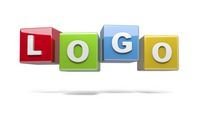 Your logo represents your brand and makes it easier for customers to remember your brand. So it's worth spending some time thinking about how to design a logo that matches your store's concept. It may not seem easy to do it all by yourself, but there are plenty of free tools I will recommend to you.
For example, Oberlo has an online tool called Oberlo 'free online Logo Maker, which takes just a few minutes to come up with a satisfactory Logo. You just need to choose the font, color, icon and location of the Logo you like.
If you want to design your own logo, you will need to use some graphics software, such as PS and Canva. Or you can spend some money and outsource to freelance platforms that are designed, like Upwork or Fiverr.
When you have chosen the theme and designed the logo, that means you're done setting up your store.
Here are some logo design tools and freelance outsourcing platforms:
Here are the recommended logo design tools:
You can also find them on freelance platforms:
I hope this post has helped you. See u.